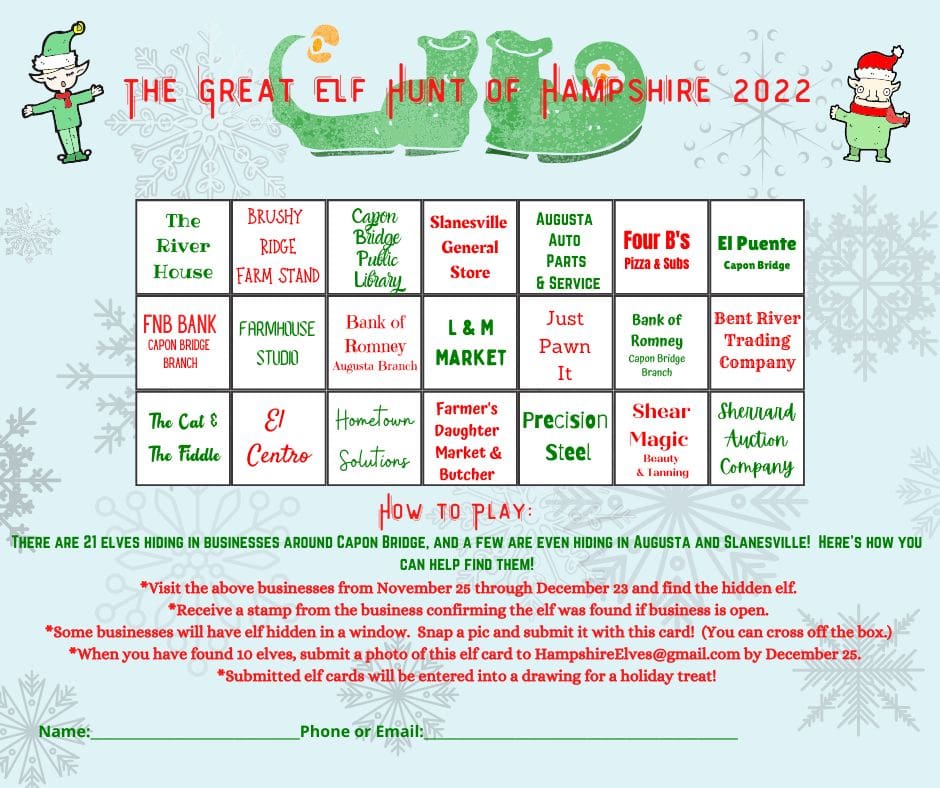 Holly Jolly Hampshire Elf Hunt
There are 21 elves hiding in businesses around Capon Bridge, Augusta and Slanesville! Can you help find them?
*Visit these businesses from November 25 through December 23 and find the hidden elf.
*Receive a stamp from the business confirming the elf was found if business is open.
*Some businesses will have their elf hidden in a window. Snap a pic and submit it with this card! (You can cross off the box.)
*When you have found 10 elves, submit a photo of this elf card to HampshireElves@gmail.com by December 25.
*Submitted elf cards will be entered into a drawing for a holiday treat!