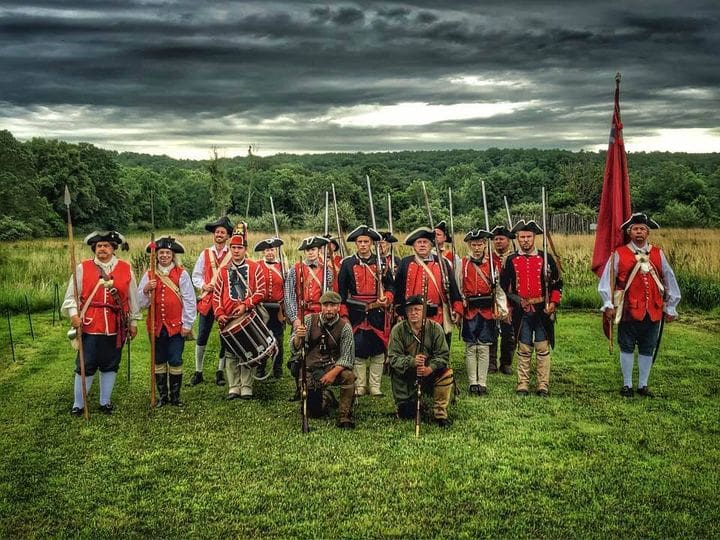 Family Frontier Days & Battle of Great Cacapon Reenactment
Here is a slide show from 2017: https://www.youtube.com/watch?v=nzFbvjG3WZ4&ab_channel=RichSchmitt
This is a description of the 2022 event.
A fun-filled, family-friendly event
Witness regiments in period attire performing drills.
Local Artisans and Colonial wares on display and for sale. Lunch items on sale between 11:00 AM and 2:00 PM
Experience the lifestyle of Joseph Edwards and the other settlers of mid-eighteenth century Hampshire County.
Admission is free. (Donations are graciously accepted.)
Camping will be allowed both Friday and Saturday nights.
Access to firewood, fresh water and bathrooms.
All live fire participants will be required to provide their insurance forms at the safety meeting prior to battle.
Main Events Schedule:
11:30 am: Battle of Great Cacapon Living History Re-enactment.
Camps & Live Fire Reenactment Schedule:
10:00 am – Camps open to public
11:00 am – Safety Meeting
11:30 am – April 18, 1756 – Battle of Great Capon Ambush
1:00 pm – Native American presentation
2:30 pm – Attack on Edward's Fort
4:00 pm – Event Close
Please check back for time and additional details.